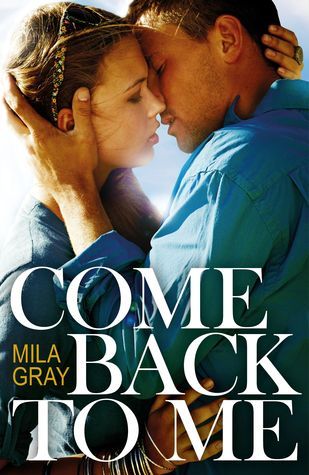 (Click image to take you to Goodreads)
Format: Kindle (earc)
Publishers:
Pan Macmillan
Published: 19th June 2014 (ebook)/23rd October 2014 (Paperback)
Pages: 373
Genre: New Adult, Contemporary Romance
Main Characters: Jessa, Kit
Date Read: 10th June - 16th June 2014
Rating Given
:

Synopsis:




Home on leave in sunny California, Marine and local lothario Kit Ryan finds himself dangerously drawn to his best friend's sister, Jessa - the one girl he can't have.




But Kit's not about to let a few obstacles stand in his way and soon Jessa's falling for his irresistible charms.




What starts out as a summer romance of secret hook-ups and magical first times quickly develops into a passionate love affair that turns both their worlds upside down.




When summer's over and it's time for Kit to redeploy, neither Kit nor Jessa are ready to say goodbye. Jessa's finally following her dreams and Kit's discovered there's someone he'd sacrifice everything for.




Jessa's prepared to wait for Kit no matter what. But when something more than distance and time rips them apart they're forced to decide whether what they have is really worth fighting for.




A breathtaking, scorchingly hot story about love, friendship, family and finding your way back from the edge of heartbreak.
I pull back an inch, my heart galloping. I'm scared. Not of Kit, but what's about to happen between us. It feels like I'm about to take a step off a cliff and into a void and I have no idea whether I'll land safely or end up smashed to pieces on some jagged rocks I can't yet see. This could be reckless, stupid, dangerous. Or it could be the best thing I ever do.
I was asked if I wanted to review this book by the lovely author Sarah Alderson (aka Mila Gray) and I am so glad she asked me to as this book was AMAZING!!!
I don't overly love the cover but I do love that it could be a scene from the book which is always a plus for me. I also like the way in which the title takes centre stage as its huge and definitely eye catching. Apart from that amazing synopsis the main reason why I wanted to read this book was because of the cover as I just knew from the look of it, it would be my kind of book and I wasn't wrong.
As soon as I started Come Back To Me I was swept away into the world in which was created and it was so addictive that I didn't want to put it down. I loved every minute of this emotional rollercoaster ride as one minute I would be laughing out loud then there was a time when I was in floods of tears as it was so sad and moving at the same time. The chemistry between Jessa and Kit was on fire it felt like I could feel what they where feeling which doesn't happen very often, only the very best books do that to me which is why this book is definitely a contender for the book of the year and very closer to my favourite ever book it was just that good. The ending was perfect as I love it when books especially stand alone books go into the future so we find out how everything is going so when I saw that the epilogue was five years later I was very excited especially after seeing what happened!
I loved both Jessa and Kit so much especially when they were together as they bring out the best in each other. Jessa I did feel sorry for at times as she did have a hard time of it at home but when shes away from her home she is such a strong, independent person and for the most part Kit brings that out in her. Kit is by far one of my favourite ever characters I loved him so much and like Jess there was times when I felt sorry for him especially the way that Jessa's Dad treats him. It was Kit that broke my heart in two as he really was an emotional wreck and it was nice to see that he cried as usually the men are emotionless but Kit sure wore his heart on his sleeve at times. I loved Riley and Didi they where great additional characters especially Riley.
Overall I may have been in floods of tears throughout the second half of the book but I still had some laugh out loud moments which was the perfect balance. I highly recommend that if you love a good New Adult, Contemporary Romance that you give this book a read as it was AMAZING!!!
'Come back to me. Promise you'll come back to me,' she whispers, her lips against mine, tears pouring down her cheeks.
I stroke that stubborn strand of hair behind her ear. 'Always,' I say.