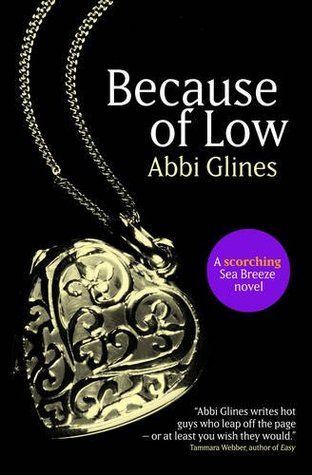 (Click image to take you to Goodreads)
Format: Paperback
Publishers:
Simon & Schuster
Published: 25th April 2013
Pages: 290
Genre: New Adult, Contemporary Romance
Main Characters: Marcus, Low
Date Read:
6th July - 10th July 2014
Rating Given
:

Synopsis:




Set in the steamy coastal Alabama town of Sea Breeze, an interconnected group of older teens hook up, break up ...and much, much more. Marcus Hardy had hoped to enjoy a year away at college while he put the summer he'd rather forget behind him. But instead, he's jerked right back his home town of Sea Breeze due to a family crisis. The only bright spot to returning is the hot redhead who sleeps over at his place several times a week. There's just one thing though - she's sleeping in bed with his new roommate, Cage York. Willow "Low" Foster needs a place to live. Running to her best friend Cage's apartment every time her sister kicks her out isn't exactly a long term solution. But Cage has a new roommate and suddenly sleeping over at his apartment isn't such a bad thing. Not when she gets to see those sexy green eyes of Marcus's twinkle when he smiles at her like he wants her there. There's one problem though, Cage is under the disillusion that when he's through sowing his wild oats, he's going to marry Low - an assumption Marcus intends to change. But when his carefully laid plans come crashing down with a revelation he never expected, Marcus will have to choose between Low or his family. Because once the truth comes out ...there's no other choice.
"I don't think I'm making myself very clear Low," he'd lowered his voice and the effect made goose bumps break out over my body. "I was only interested in one person at that bar last night. I only came to see one person," he tucked a strand of hair behind my ear and softly caressed my earlobe before tracing the line of my jaw. "I was there for you."
After reading and loving Breathe I decided not to wait too long to start the second book and I'm glad I didn't as everything was fresh in my mind (even though it didn't really matter as each book in this series can be read as a stand-alone book) and in the end I loved this far more than the first in the series...
I keep changing my mind on whether I like these covers as when I picked up this one to read I didn't really like it but the more I saw it the more it grew on me. I think so far out of these versions this one is my favourite which I think has more to do with the heart.
I have read so many rave reviews for this book and now I understand why. I loved this book so much more than the first book and I was hooked from the moment I started it. Everything about this book had me enthralled I just wanted to know what was going to happen next and to see if I was right about a few things which I was but I didn't mind I just wish they realised sooner themselves. I did love the little love triangle but for me Cage was never in the running. What was a great addition to this book was the family troubles that both Marcus and Low had as it added an extra dimension to the story. The chemistry between them sizzled from the very first moment they met one another with some sweet and tender moments as well as the smoking hot moments. I loved the ending especially after reading this one and knowing that we got to see more of the couple from book one so I feel like there is more to come but still with some closure. I am looking forward to finding out more about their future in the last book where each couple gets there own novella ending.
I loved all of the characters in this book especially some of the side characters which I am so happy they will be getting their own book so I can see more of them. Low was a great female character who has gone through a lot in her life but instead of it bringing her down it makes her more of a fighter. As well as her strong side she also has a softer side which was also nice to see as it made her more 3D. I absolutely adored Marcus who I loved in Breathe but even more so now that it was his book. He isn't the usual bad boy trying to get the girl he was more of a good guy and yeah he had his moments but I understood where he was coming from.
Overall the second book in this series outshines the first as I loved every minute of this book.
"
Willow had stood back from my embrace, and her face was chalk white. I needed to deal with what was bothering her, but my mother's life hung in the balance right now and I couldn't.
"